OFFICE SPACE IN ALABANG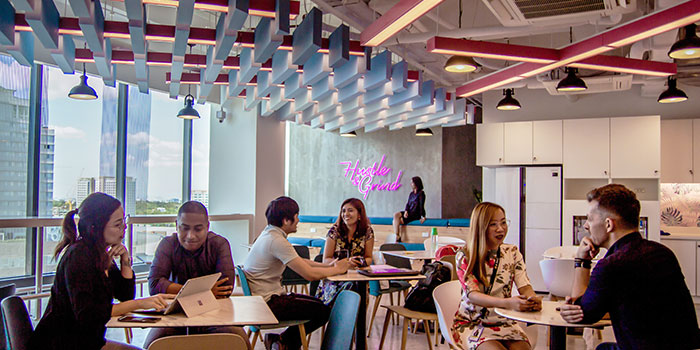 Alabang provides a getaway outside of Metro Manila's busiest CBDs to those wanting to escape the congested and overcrowded cities. As it continues to grow as a business location in the south of the metro, Alabang has already rapidly established several business centers, combined with modern, technologically-advanced infrastructure and a range of commercial and lifestyle hotspots nearby. Corporate workplaces are in high demand at the south, with both startups and multinationals seeing it as an excellent CBD to settle down in.
Several industries from IT-BPM to law firms have put down roots and set up their businesses in Alabang, cementing it as a newly attractive business location. What once was known as a southern getaway destination where people could visit the malls and lifestyle centers to relax, has also transformed into a bustling business hub where workers have the best of both worlds.
KMC's flexible workspaces can provide office spaces to those wanting to work near the next big thing in Alabang, at our KMC site in One Griffinstone.
Schedule a tour with our team and book your workspace here!