OFFICE SPACE IN CEBU IT PARK, CEBU CITY PHILIPPINES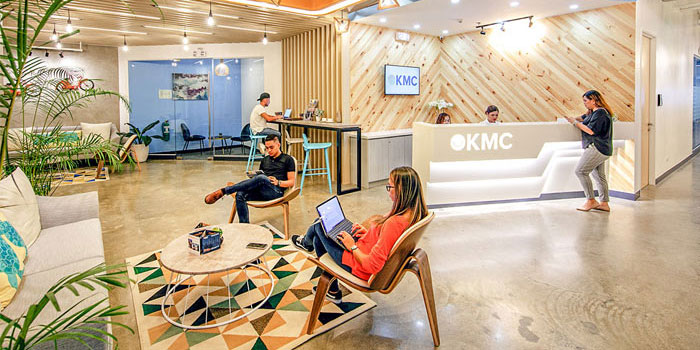 One of the country's top vacation destinations is Cebu for its white sandy beaches and well-known food & delicacy spots. However, it has also swiftly transformed into a highly urbanized business district with its thriving business parks and advanced infrastructure paving the way for a bustling IT-BPM sector to grow. The quick modernization of the area has therefore fueled a high demand for office space after many companies and entrepreneurs have seen its potential as a base of operations for their business. 
Cebu's IT park also demonstrates itself to be a dependable alternative to the dense and overcrowded metropolitan areas of Metro Manila, only experiencing daily light to moderate traffic that makes it easier for workers to get to work every day. Enjoy all the perks that Cebu as a top tourist city has to offer while also discovering the new business opportunities it can provide. Establishing your own workplace here has never been this easy with KMC's flexible workspaces ready to provide all types of businesses with their own office space at Skyrise 4 and Skyrise 4B.
Schedule a tour with our team and book your workspace here!