OFFICE SPACE IN ORTIGAS CENTER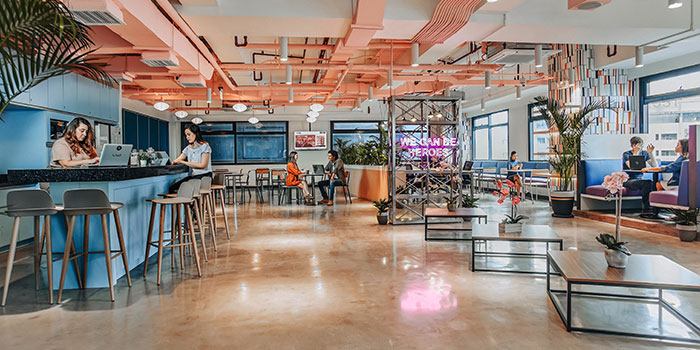 The Ortigas Center is one of the premiere business districts in Metro Manila and is home to long-standing, established companies that come from a diverse range of different industries such as banking, engineering, food and beverage, retail, media, and IT BPO. Its booming business ecosystem has also made it a great starting ground for startups to grow their business in because of the steady stream of new businesses entering the CBD every day.
Ortigas is easily accessible to employees from the northern region of Metro Manila due to its location on the boundary line that spans three major cities (Mandaluyong, Pasig, and Quezon City), and is in the vicinity of several transportation hubs, making it easily reachable as well via public transportation. Its accessibility and practicality are what mainly draws most people to choose to work in Ortigas and KMC's flexible workspaces have provided safe spaces for those deciding to set up shop in the area.
Ortigas has now flourished into a diverse business community with a skyline full of skyscrapers, ensuring that no one will be hard-pressed to find a suitable workplace in the area. KMC has office spaces where you can work near any of these locations: Robinsons Cyberscape Gamma, Unionbank Plaza, Robinsons tower 1, and Robinsons tower 3.
Schedule a tour with our team and book your workspace here!